Workshop Skinner Releasing Technique workshop by Lily Kiara in Cloud February 24th 2018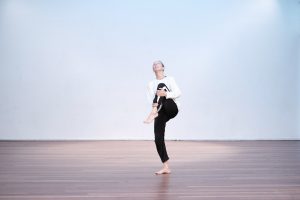 We have the pleasure to announce that dance artist, singer and songwriter Lily Kiara is going to teach a wonderful workshop Skinner Releasing Technique.
This technique is an innovative approach to dance and movement training, developed by Joan Skinner. It is designed to ease tension by promoting effortless moving and integrated dynamic alignment of the whole self. The teaching strongly draws on guided imagery and hands-on partner studies, supporting an experiential understanding of both the technical and the creative process in movement.
Training bodies and beings as independent imaginative dancers and makers.
More information and sign up: cloud.danslab@gmail.com with subject 'SRT'
Date:Saturday 24th of February
Time: 11-16 with break
Fee: 40-60 sliding scale
check out this video: