CLOUD/Danslab is an open, self-organized group, where new and old members work in an organic process. Here is an overview of the people currently involved with CLOUD/Danslab: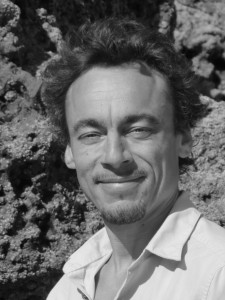 Jérôme Meyer
Jérôme Meyer is choreographer and artistic leader of MEYER-CHAFFAUD, a production and artistic platform for artists of different disciplines. In 2003, he co-founded Luca Foundation, known as Maakhaven, a 32 artists group established in an ancient factory in Laakhaven in The Hague. He initiated the movement No Culture-No Future with the white cross that spread widely in 2011 in Holland and in Europe. He is co-initiator of CLOUD/danslab.
Under MEYER-CHAFFAUD, Jérôme works with Korzo as co-producer and is also involved with companies such as  Introdans, Dance Works Rotterdam, Scapino Ballet and schools like NBA, Codarts and ArtEZ, ZHdk. His work was performed in Europe, Asia, Africa and the United States.
He is co-artistic director or HUBS IMMERSIVE festival, a new multidisciplinary biennale in The Hague
His latest works are
• SOUL# PERFORMERS 2018
• SOUL#1 AUDIENCE 2017
• My tasteful life at HDF 2016
• With love from Russia Open Look festival production 2014
• W(o)men (Arts printing house/Korzo production) in 2013.
• Le jeune homme et la mort residence studio CCN Biarritz and Zurich Tanzhaus, Korzo producties
MEYER-CHAFFAUD foundation is supported by the municipality of The Hague. He is holding a Master in Choreography (2006) and a Master Business Administration (2009).
Jérôme Meyer has been awarded as a choreographer and performer.
jeromemeyer.com
---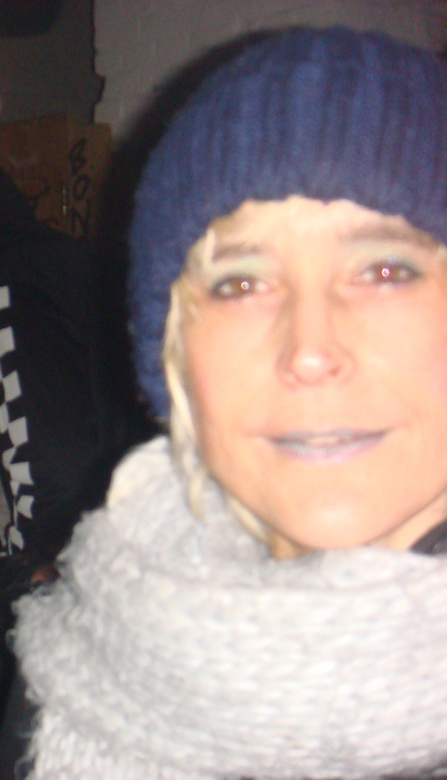 Yudit van der Made
Mixed media & performance artist working with movement, film, video and installation. She has a physical theatre/movement/circus education which eventually led her to mixed media and installations, always with the element of movement as a center point. She is a member of LUDIC Collective , a performance collective with a fascination into Re-Booting the human system. Currently ( nov 2019) graduating from the Feldenkrais teacher training V in Amsterdam.
Body/image(video)/sound/space/time, working from improvisation, trying to mold that into a score/edit/object and then try to reverse this/break it up… always with a strong sense of rhythm.
---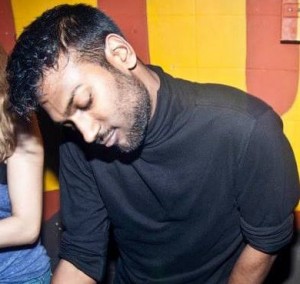 Fazle Shairmahomed

Fazle Shairmahomed is an interdisciplinary artist-researcher, performer, performance maker, and anthropologist. His work evolves in challenging understandings of inter-sensoriality, the relation between environment, performance, spectatorship, and society, and the ability to learn and train particularly in dance. Fazle studied (MA) Cultural and Social Anthropology (2012) and (BA) Arabic/Middle Eastern Studies (2010) at the University of Amsterdam, University of Leiden, and NVIC in Cairo, Egypt. After ethnographic research in Bosnia-Herzegovina since 2009 about counter-discursive practices in the context of everyday social and cultural life among activist youngsters, Fazle has reshaped his interests in processes of perception, interpretation, and sensation through physical movement and dance practices. Currently in the process of applying for a PhD position in ethnographic practice as artistic-research on inter-sensoriality in dance among children and spectators. He collaborates with Emilie Gallier and Astarti Athanasiadou on choreographic objects and spectatorship, Ludmila Rodrigues on installations to choreograph the public, Valentina Lacmanovic on contemporary whirling dance practice, and sound artist/sonologist Måri Mákó on immersive sound and movement in technology. Furthermore he is an active practitioner in the Axis Syllabus research group of Ilse van Haastrecht, and one of the organizers of a research platform for movement and performance art CLOUD/Danslab. Fazle is experienced in different contemporary dance practices, (contact-)improvisation, Butoh, Body Weather, Biodanza, Palestinian folklore, shamanic dance rituals, and yoga. fazleshairmahomed.com
---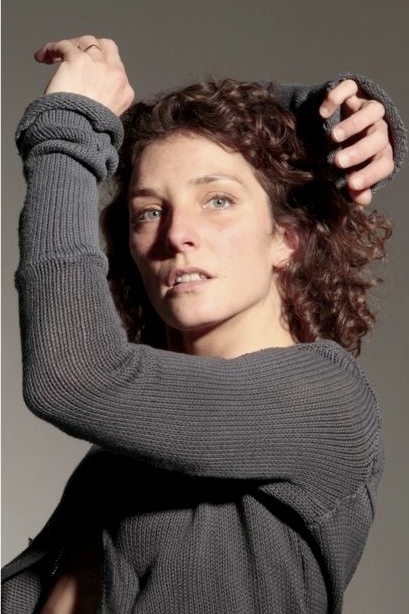 Isabelle Chaffaud

Isabelle was born in 1975 in Paris, France. She completed her dance education at the Conservatoire de Tours and the Conservatoire National Supérieur de Lyon. She spent large part of her dance career with engagements with the Ballet du Grand theatre de Genève, de Batsheva Dance Company and the Nederlands Danstheater I.
Isabelle leads together with Jérôme Meyer the collective MCDance Meyer-Chaffaud, based in the Netherlands. Since 2009 they have explored the dialogue between physical language and other disciplines. They are choreographing or re-staging pieces for international companies such as Introdans, Scapino Ballet Rotterdam and Geneva Ballet. Their creations are performed nationally and internationally. In 2012, Introdans toured Master of Puppets during the STEPS festival CH.
MCDance Meyer-Chaffaud is a dance ambassador in festivals of other disciplines such as: E-pulse (digital art), Off Center Amsterdam and TodaysArt (contemporary art). They present site-specific creations including the Kamerdans project performed in 72 houses in South Africa, USA and the Netherlands. Meyer and Chaffaud teach throughout the Netherlands and abroad. They choreograph pieces for students of dance universities in the Netherlands (Codarts, ArtEZ, National Ballet Academy, AHK) and have given workshops and classes in the USA, South Africa, Italy, Portugal and Switzerland. meyer-chaffaud.com
---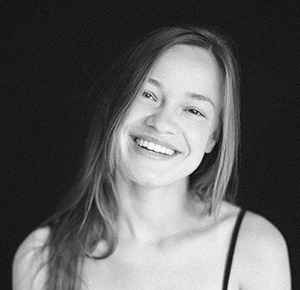 Dasha Kolesnyk

Dasha is a researcher who studies how people use the sense of touch to enjoy and connect online and offline.  Her hope is to contribute to what she calls "Touch Literacy" – people's general fluency in the language of touch and the cultural and individual diversity of this language. She is fascinated by spaces where people connect, and create synergy through diversity.
---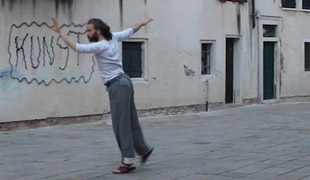 Thomas Körtvelyessy
Thomas is working on the edges of contemporary "Western" dance culture towards a more comprehensive and globally responsive approach which is based on the sensorial experience of dance/movement. He does this in Rotterdam, as well as New York, Berlin, and Budapest, and other parts of the planet.
Institutionally Thomas is connected as an external teacher to ArtEZ Dance Academy Arnhem, a member of the Dutch Association for Dance Research in the Netherlands, and as a Certified Master Teacher to the Kinetic Awareness® Center. His work has been supported by the Rotterdam Arts Council, the Burough Council of Delfshaven, European Cultural Foundation, Kinetic Arts & Sciences, and Fleur Groenendijk Foundation. His ongoing involvement with CLOUD/Danslab is that of an observer, critical advisor, but also teacher, guide and "outside eye", in Den Haag and internationally. realdancecompany.org
---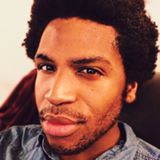 Damani Leidsman
Growing up in a family of teachers, academic excellence was the main focus of Damani – a bright young boy with a big smile, ready to take on anything from mathematics to debating global warming with anyone who would listen. Luckily, his family was as eclectic as he was and introduced him to art. Storytelling, painting, playing percussion, the flute and trumpet were things he loved to do, but using his voice to tell stories has always been his first love.
Damani's unique yet versatile voice is one that always leaves a mark, making him a sought after vocalist who's worked for artists like Cinnamon Brown, Robin Brock and Bombilate. His voice is complemented by the ability to put every feeling and emotion to words, making him a songwriter who can write anything from Pop ballads to experimental Jazz.
Performing on stage has truly become a second nature that can't be limited to vocal performance. Trained in contemporary modern and African-based dance, Damani has danced in various productions and teaches contemporary African dance classes.
---
Ludmila Rodrigues
Ludmila is an artist, scenographer and incidental performer, with a background in architecture and martial arts. She creates choreographic objects, mutant architectures and sensory experience to engage with the body of the audience. Originally from Rio de Janeiro, where she graduated in Architecture & Urban Planning in 2006, she came to The Hague for a second degree in Art at the ArtScience Interfaculty (KABK). Later she obtained a master in Arts by the Art Sense(s) Lab, PXL-MAD, Hasselt, Belgium. She used to organize the CLOUD Club with Fazle Shairmahomed.
Ludmila also teaches at the Royal Academy of Art (KABK). She has shown works at GöteborgsOperan (Gothenburg, 2019), FILE (São Paulo, 2018), Schema Art Museum (Cheongju, 2016), Space Media Festival (Taipei, 2016), TETEM (Enschede, 2018), M van Leuven (Louvain, 2018), TodaysArt Festival (The Hague, 2013), MARRES (Maastricht, 2014), Modern Body Festival (The Hague, 2014/2016) and presented a performance during 'The Deepest Sense' Symposium (Rijksmuseum, Amsterdam, 2014), among others.  www.ludmilarodrigues.nl
---
Ivan Cook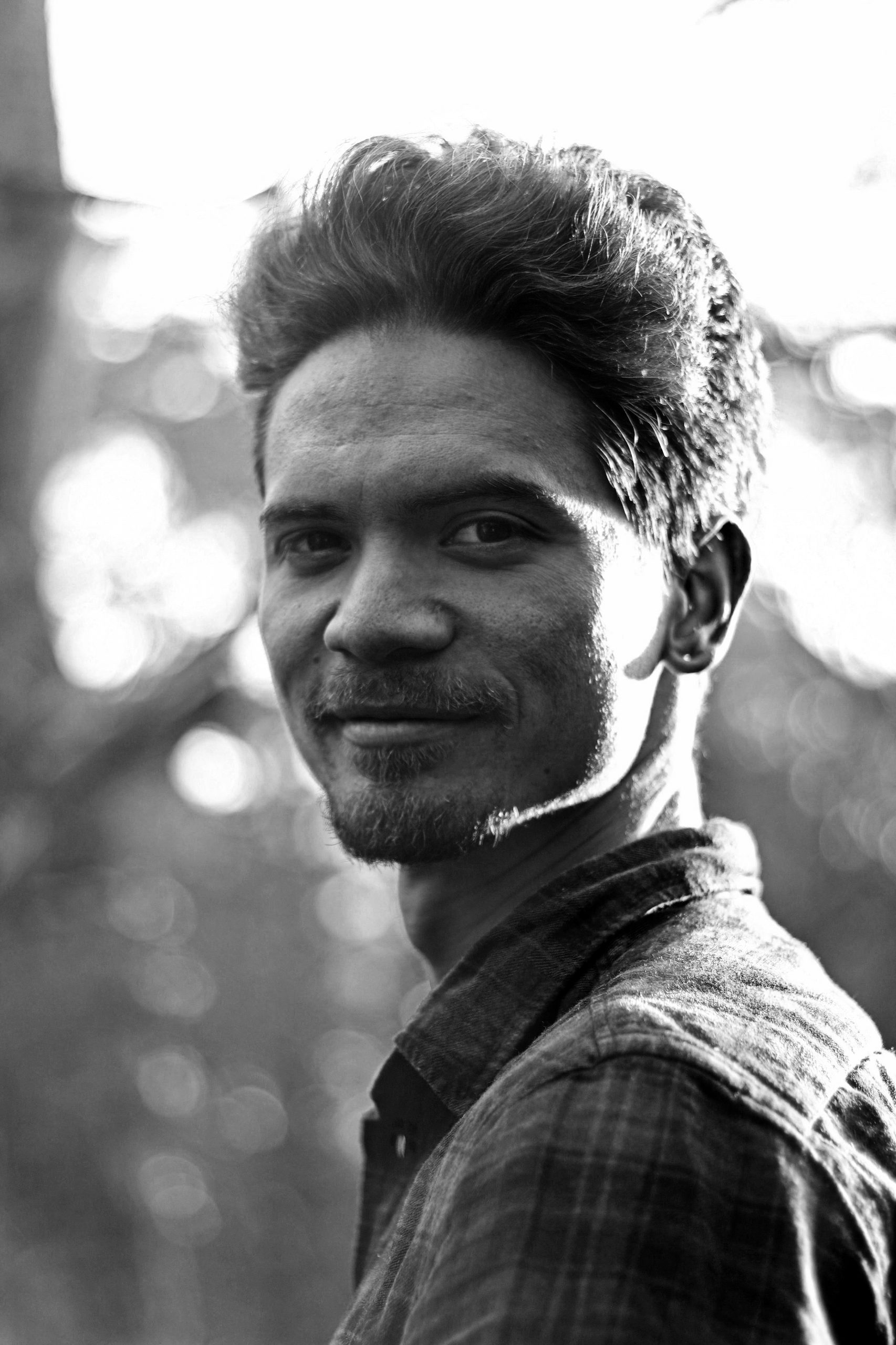 Ivan Cook is an Australian multi-disciplinary movement artist based in The Hague (NL) Qualified in Acrobatic dance, Vinyasa Yoga, Restorative Yoga, and Physical Education.
He instructs weekly dance, movement, and yoga classes and gives
workshops across Europe with his business Cook Movement Practice. Ivan has now given workshops in the
Netherlands, Germany, Czech Republic, Hungary, Slovenia, Greece and
Australia.     http://www.cookmovementpractice.online
---
Jette Schneider
Mediation/contextualization Network for Choreography & Related Arts
Jette Schneider was the artistic and business coordinator, as well co-initiator of Danslab. Nowadays she works as a concept developer and initiator of content-driven and dynamic work models for practicing artists. She concentrates on the realization of the Network for Choreography & Related Arts.
Together with the artists she initiated this flexible work surrounding that support artistic development in relation to divers fields. By using strategies of new institutionalism, network creation and new leadership she brings together a multitude of actors for the creative entrepreneur and for an upcoming generation.
Jette Schneider has been living, studying and working in Rotterdam since 1997. She holds a degree of the Dance Academy Rotterdam and of the University of Utrecht in Art Policy & Management. In the past Jette worked as assistant artistic director for Danslateliers.
---
Friends and past CLOUD/Danslab members: Theo van Loon,  Fernando Bittencourt Hersan, Bram Vreeswijk, Jack Gallagher, Sabine Linz, Carmen Popoviciu, Matteo Graziano, Lina Fregeres, Doron Hirsch, Vincent van den Bijllaardt, Lukas van Buuren, Marta Torres, Eline van Ark, Fransien van der Putt, Emilie Gallier, Aisha Ryannon Pagnes.
---
JOIN US!
We're open to enthusiastic people who are willing to share and support, although we don't have a ready-made job/task for people who'd like to join in.
We are open for individual or group initiatives related to the body and movement, encouraging them to pursue their qualities. So if you're interested in helping us, learning from us or if you're really good at organizing or communicating, join us!
We don't work in a fixed structure like you might be used to, from production houses or companies. Since our organization is made of volunteers, and it's constantly morphing, organically changing, we keep things open to what is needed. This process brings on the one hand great freedom to the creativity of our individuals, and on the other hand it's also a bit chaotic sometimes. But this is okay as long as we keep communicating about our responsibilities.
If you'd like to join our group, please come to one of our open activities (classes, research presentations, workshops, get-together's), or just mail: cloud.danslab@gmail.com