Map Unavailable
Date/Time
Date(s) - 25/08/2019
16:00 - 17:00
Location
CLOUD/Danslab
Categories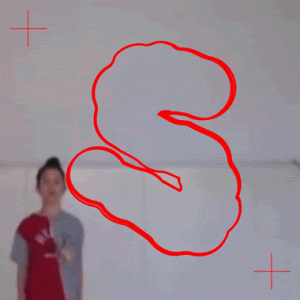 Make Reservation : courtney.robertson92@hotmail.co.uk
I warmly invite you to join me for an informal-work-in-progress-sharing of my latest project SUB
on Sunday 25th of August at 16:00 at CLOUD/danslab Den Haag (De Constant Rebecqueplein 20b, 2518 RA, Den Haag)
So far we have had two weeks of residency at CAMPO Ghent, two weeks at Dansateliers Rotterdam, I will have one week alone at CLOUD/danslab -leading up to this sharing- and later this year we will be part of the New Adventures program at Dansmakers Amsterdam. After four weeks of residency at Dansmakers we will present a closer to final (but will never truly be final) version of SUB.
At this stage in the process outside eyes and feedback is muuuuuch needed and I'd love for you to be there and hear your thoughts!
More about SUB >>>
SUB is a collaboration between dancer / choreographer Courtney May Robertson, and sound composer / software programmer Tharim Cornelisse.
SUB is in the developmental stages of what will eventually become a live research performance.
In short, we are:
Searching for ways to thrive on the technology that turns off our thinking
Attempting to abandon artistic control by outsourcing our decision making to a machine
Allowing an autonomous digital system to modify the work on stage in real-time
Aiming to stage uncertainty and subvert the notion of a meticulously curated performance
Questioning centralised power and invisible structures that threaten our agency
Exhibiting a sincere power exchange between a human and a non-human system
Longing to present an authentic human experience on stage
Abandoning traditional form and beauty
Welcoming failure
..but trying anyway
Warm wishes from Rotterdam
Courtney x