The next CLOUD walk&talk gatherings will be on Saturday February 1 and 15, and on Sunday March 2. Write an email to cloud.danslab@gmail.com to inscribe. Focus will be on (1) distance and proximity, views, perspective and immersion, (2) forms of embodiment through listening and watching, hearing and seeing, (3) trajectories, crossroads, friction, conflict and erosion in the urban environment.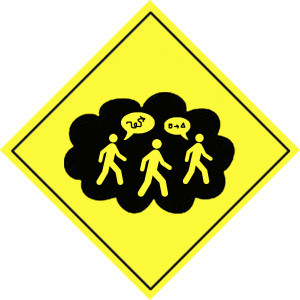 REQUEST: I am still looking for people knowing Den Haag well, that can guide us to high places, traveling up and down in town, to having views from above and dissappearing in them. Locations near train stations, traffic jams or Haagse Markt are very welcome.
More info (for the moment only in Dutch) and documentation
Nieuwe data 2014 voor CLOUD wall&talk
De nieuwe data voor de volgende CLOUD walk&talk zijn zaterdag 1 en zaterdag 15 februari en zondag 2 maart. Schrijf je in door een bericht te sturen aan cloud@danslab.nl. De thema's zijn (1) Dichtbij en veraf, perspectief, uitzicht en immersie? (2) Ervaren en incorporeren door luisteren en kijken, horen en zien; (3) Trajecten, kruispunten, frictie, wrijving en slijtage in de stedelijke omgeving.
VERZOEK; Wie kan mij helpen met het vinden van hooggelegen plekken in de stad Den Haag? Klimmen en dalen in de stad, genieten van het uitzicht om er vervolgens in te verdwijnen. Locaties bij treinstations, de Haagse Markt en andere menselijke verkeersknooppunten zijn  zeer welkom.