1 – 8 April 
Presentation
Movement Labs | Non-visual palpable dances | 4-8 April | 10:00-12:00 | €7,-
About the residency and movement labs
Non-visual, palpable dance – how Zwoisy defines it – is a form of dance where the dance is communicated physically through touch. The audience is a physical participant by using their somatosensory faculties (skin, bones, for example) to 'view' the piece in which the shape of the whole body of the dancer and eyesight become irrelevant as the audience's body becomes the dancefloor.
The main ideas that will be explored are:
– Types of touches: are there certain touches that have common interpretations?
– Connotations of the areas of the body: what happens when the dance takes place 'on' the wedding-ring finger versus the pointer finger?
– Physical amplification: In a pitch black room with touch as the main medium, what kinds of amplifiers can be used for one performer to be able to dance for 4 or even 30 people?

About Zwoisy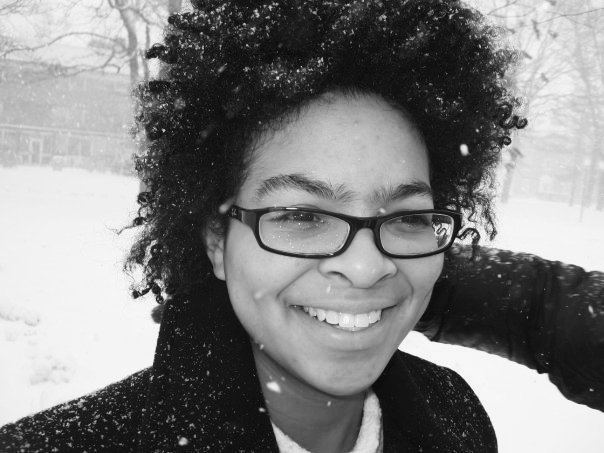 Zwoisy Mears-Clarke was born in Jamaica and immigrated to the U.S.A. at the age of 13, before heading off again at 21. Following this ongoing migratory experience Zwoisy's work focuses on the translation of untold stories. Paired with discussion of written and oral stories throughout the process of creating each piece, full-bodied movement, gestures, scholarly literature and collaboration are used to support its materialization. The aim of this process remains to provide alternatives ways to share experiences and form connections between estranged communities. Zwoisy received a B.S. in Biomedical Engineering at Columbia University, New York City and a B.A. in Physics and Dance at Oberlin College, Oberlin, U.S.A. in 2012. Within the work, one will find that these opposing yet complementary concepts of the body are connected. In the recent years, Zwoisy has studied with Billie Hanne, Jodi Melnick, Kirstie Simson, Mary Cochran, and Nancy Stark-Smith, and has performed the works of Isabelle Schad,Susan Rethorst, Kyle Abraham, and Will Rawls. Zwoisy has performed and shown work at venues both in Berlin and New York City, such as HAU, Sophiensaele, New York Live Arts, and the Tank. Currently, Zwoisy is based in Berlin.